Hello, I'm Beto Peña!
My passion for Digital Marketing has taken me on an exciting journey of personal and professional growth. Allow me to share my story with you.
From the beginning, I have focused on the growth of individuals, startups, and organizations through digital strategies. My background in International Business provided me with a strong foundation to understand global dynamics, but it was my fascination with the digital world that drove me to delve into the field of Digital Marketing.
Currently, my interest is focused on how artificial intelligence and chatbots, like Chat GPT, can influence our daily lives and businesses. I consider myself a Super Prompts engineer, and I have created numerous prompts for digital marketing that streamline content creation, as well as some that assist with everyday tasks. As a hobby, I have developed a Chat GPT prompt for generating poetry.
As a professor at the University of San Francisco in Quito, I had the opportunity to share my knowledge through the "Digital Future" course in the Wise Program. It was rewarding to see how students immersed themselves in the world of digital strategies and how their ideas flourished. Furthermore, I have given lectures on digital marketing for entrepreneurs, athletes, and the Inter-American Development Bank.
En 2019, decidí dar un paso más allá y convertirme en consultor independiente y lanzar mi marca Beto Peña Digital. Diseñé presencias digitales para marcas como el Grupo Jardines del Valle, elaboré estrategias para la generación de leads, conversiones y posicionamiento SEO para grupos empresariales como KFC y Sherpa. Pero lo más emocionante fue la implementación de campañas publicitarias en Google Ads, donde logré más de 80,000 conversiones y un CPC promedio de $0.12.
My journey led me to become the Chief Commercial Officer of the San Antonio Technological Institute (ITSA) in 2023. Here, I led the creation of the Digital Marketing program and developed a digital strategy that yielded remarkable results. Achieving a 500% ROI in advertising versus enrollments was an accomplishment that filled me with pride.
Throughout my career, I have honed my skills in Digital Strategy, Content Marketing, and Online Advertising. My proficiency in Functional Web Design has been essential for creating effective online experiences.
Over the years, I have had the honor of being interviewed in various media outlets where I have shared my expertise on topics such as the metaverse, the best social media platforms for businesses, and strategies for growth on Instagram.
My certifications, such as those from Google in Search Ads, Display Ads, and Shopping Ads, have supported my expertise. I have also delved into the world of SEO with SEMRush and worked with tools like WordPress, Facebook Business Manager, and Hotjar.
My commitment to excellence led to my recognition by Google Inc. as a Google Partner for achieving over 70% optimization on investments exceeding $10,000, an accomplishment attained in 2022.
But it hasn't all been work. My life is enriched by interests such as karate, where I aspire to achieve a black belt, and paddle tennis, where I am already in the third category. I explore the fascinating world of artificial intelligence and how it can be applied to business and everyday life. I share my reflections through my blog, and books, podcasts, and conferences are a constant source of inspiration for me.
My journey wouldn't have been possible without the support of exceptional individuals, like my family, who have been instrumental in my path.
"The digital strategy should focus on dissemination through social channels, website effectiveness, and the appropriate investment to achieve the desired outcome." This philosophy is the compass that guides my path in the exciting world of Digital Marketing.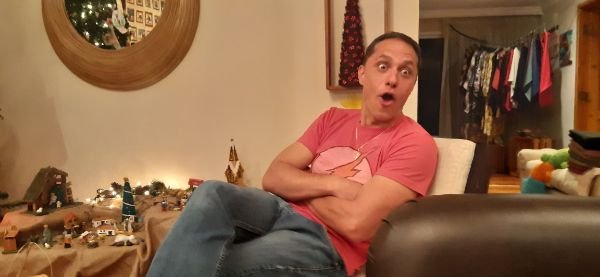 Thank you for joining me on my journey in Digital Marketing. I hope that my experience inspires you on your own path to online success!
Beto Peña