Advertising on Google Ads in Quito
Do you want to increase your customers in Quito? Learning to advertise on Google Ads can be complicated, but we support you throughout the process and create effective PPC campaigns to promote your website on Google and sell more.
Methodology for advertising on Google Ads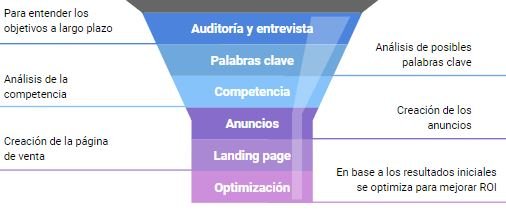 We focus on helping you spend less and achieve better results with monitoring.
Weekly monitoring
Weekly optimization
Weekly convertion tracking
Monthly tests
Montly reports